As this weekend is for the most part about giving thanks (and eating beyond what is normally acceptable), I thought I would post about a few of the people in my life present and past who have been friends to me and whom I still connect with over the years.  I know most people would just acknowledge this as a facebook post, but I thought I would give a thought out post to the people I am thankful to call friends.
Probably my oldest of friends is Ken Reid, not simply because he is older, but simply because we grew up together as cousins and we have remained in touch throughout the years.  Kenny was always the sportsfan, listening to the radio each and every morning to hear who won the baseball or hockey games.  I remember once when Kenny stayed up for most of the night to watch his beloved Montreal Expo's win it in extra innings, he tried sleeping in but I think Peter and I made him get up!  One of my favorite memories of Ken was when we were blueberry raking in the fields of Belleisle, New Briunswick.  We were sitting in the back of the truck on the way to a field and it was pouring rain.  Another friend of ours thought it was a good idea to hang from the back of the truck and drag his feet on the pavement- I can still see Kenny laughing his head off at the thought of what this guy was doing was real, not something that could be made up.  Those were fun days and fond memories (Lee Locker included)- Thank you Ken for those memories and many more through our childhood (nothing quite like the dirty toe nail boy song you and Peter made up)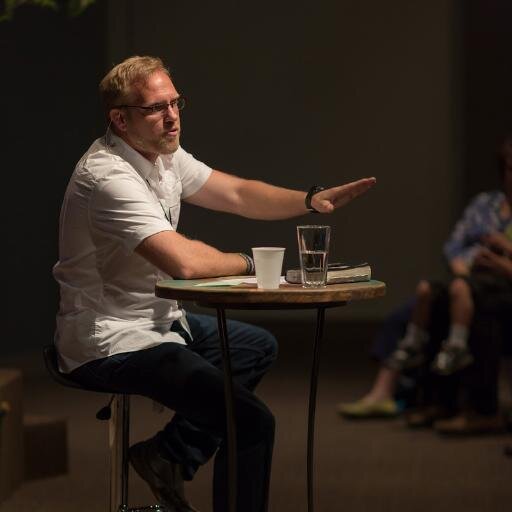 In grade 10 I moved to Grand Manan, New Brunswick, an island in the middle of the Bay of Fundy.  It was here that I met (Nathan Green) at the time a tall skinny blonde wearing Bart Simpson jogging pants and riding a 50cc Honda scooter- who was also an avid Boston Celtic fan.  I am quite sure at that time he had no idea what hockey was and today I still question his judgement of hockey (he is a Toronto Maple Leaf fan).  However, it was during the high school years on Grand Manan where I came to be friends with one of the most extroverted people I have ever met, whatever was on Nathan's mind, you knew it, that is what I loved about Nathan.  One of my favorite memories of Nathan happened on one of explorations to Wood Island.  We had a younger friend- Nick Brown who had just bought an electric outboard motor and mounted it on a small boat.  Nathan and I thought it would be an adventure to take Nick have him take us over to Wood Island, well the trip over was good, but half way back, yep, the electric motor died, still not sure how we made it back to Seal Cove that day, but I am sure Nathan could retell it with much more passion and zeal than I- Thanks Nathan my friend for the memories and for your friendship!
My third friend I am thankful for is Chad Morse.  Chad is the kind of person who would challenge you to become better than who you thought you were, maybe in an arrogant way, which is the case with this Buffalo B.I.L.L.S and Pittsburgh Penguins superfan.  Chad would always have us over to his house to play sports either out on his pond, in his yard, or on the super nintendo.  We were always competing with each other whether jokingly or in a subtle way seriously.  One of my favorite memories of Chad happened when I was in grade 12.  A few of us were just getting back from a missions trip to Jamaica, we were on our last leg of the trip which required we take an hour and half ferry ride back to Grand Manan, guess who was there to greet us on the ferry and to sail back with us- Chad!  It was a true moment and memory of friendship that I hold close even to this day- so Chad, thanks for being a friend and showing me what true friendship looks like.
I am very thankful for friendships and perhaps I will offer a tribute to more friends on down the road, but today I want to thank Kenny, Nathan and Chad for being friends to me and with me on the journey.
Thanks for stopping by,
~EsseRealis