Much of what I have learned in life, I learned on an island, located in the Bay of Fundy off the coasts of New Brunswick and Maine.  The culture of the island had hints of the New England accent (car=caw, park=pawk), dulse was something you ate, "right mighty" was almost a sentence, and basketball, not hockey was the main sport (although I hear that might be changing).  It is a hidden treasure of beauty, exploration, wildlife, and culture that you will not find elsewhere in all of Canada, or the world for that matter, unless you happen to stumble across a Grand Manan-er!
When I moved to Seal Cove, Grand Manan in the summer of 1990, I quickly learned that I was "from away" and I had not yet inherited the title of a homegrown Grand Manan-er.  This was culture shock number one of many more to come.
Grand Manan was a great place to live and to spend my High school years meeting life long friends and learning a work ethic from fishermen that is second to none.  I still remember my first time out on my friend Nathan's dad's lobster boat (The Diver's Den as I recall) on the second day of lobster season (November), I wasn't sure what to expect, and it sure wasn't what I expected!
There were 30-40 foot swells out on the ocean that there day (my hand at Grand Manan-ese), where you could see the mast of a boat one second, and then the next it was gone…did I mention that I was "from away"?  Banding lobsters is one thing, but banding lobsters on these rough waters in the Bay of Fundy was a whole new experience altogether!  Needless to say, Nathan's dad gracefully brought me back into shore so I could "recover" from my seasickness.  I learned fairly soon in my lobster career that I was a land lover!
So being the land lover I was, I worked for Benson Lobster/Helshiron Fisheries in Seal Cove for the remainder of my time as a Grand Manan-er.  I learned that living by the code of the sea is not just for those out in the boats, it takes a community working together to get the lobster from the ocean to the supper table.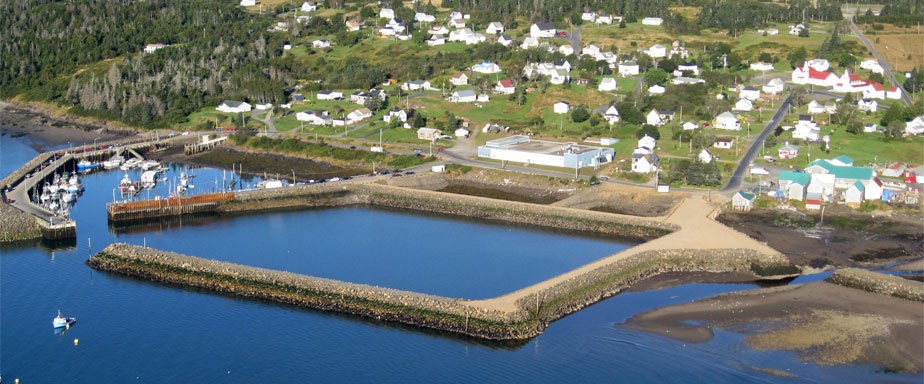 Being a Seal Cova (someone from Seal Cove), which by the way is the best village on Grand Manan Island, don't let anyone tell you different! Especially if his name is Chad Morse!  *Side Note: (Seal Cove is known to be foggy from time to time, sometimes  you may not see the village for days or weeks at a time!)
I have to say that the thing I learned the most while spending my High School years on Grand Manan is this- Grand Manan-ers are one of the closest knit people I have ever met.  If a person or family was experiencing a difficult time, you could be sure that there was a community of support to help you get through.  I am sure as it was then, it is still today- that is how Grand Manan-ers are!
Even now as I am "from away" again, there is a bond I hold with the people I came to know on this beautiful Island I was fortunate to grow up on.  Even now as I remember the last time I was on Grand Manan,  when I was heading back to the main land the man at the ferry terminal gave me the Grand Manan rate, I knew then that in fact I was a Grand Manan-er!
Thanks for stopping by,
~EsseRealis